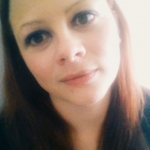 Postcards sent:
10
Postcards received:
11
Postcards in progress:
1
Stars received:
4.80
Country:
Italy
Languages:
Italian, English, French, Spanish
Member since:
19 October 2019
Last activity:
14 February 2020
Hi! My name is Morena and I live in Ventimiglia, NW Italy, near the border with France. I'm also a member of postcrossing with the nickname Morenina. I like 25 stamps so I can increase my collection but at the moment I'm trying to organise them all so I stopped. I'd like to receive postcards showing some landmarks of your region or city with some information about it, or famous people (actors, singers, musicians, writers) in your country. I also like cooking so if you want to send me a recipe I'll be happy. But in general I'm not picky so I'll happily receive any postcard you choose for me.