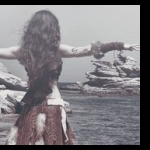 Postcards sent:
2
Postcards received:
2
Postcards in progress:
0
Stars received:
5.00
Country:
Spain
Languages:
Spanish, English
Member since:
05 January 2020
Last activity:
11 March 2020
Hi I'm Laura.

I live in a small town near the south coast of Spain, famous for its Caminito del Rey.

I'm 29 years old, I work as a computer developer in a big company and I like to go to the gym and to swim in my spare time. I also write, mostly in role-playing forums, where I "adopt" the personality and life of a character and I push it forward until something causes it to end.

I like traveling a lot and I've been to Scotland, Slovenia, Austria and Italy, and in many places in Spain.

I will be glad to receive as a gift any card on your taste. But, I specially love:
— Landscapes of your country
— Historical
— Cultural sides
— UNESCO
— Something representative of the place where you live

Could you write me a greeting o farewell in your language? Thank you so much!

PS: I have discovered new passions with postcards that are not in the topics of my list, so feel free to send a postcard of your likes, not mine.