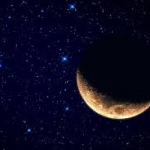 Postcards sent:
2
Postcards received:
0
Postcards in progress:
0
Stars received:
5.00
Country:
Italy
Languages:
English, Spanish, Italian
Member since:
26 May 2020
Last activity:
01 September 2020
Hi everyone!
My name is Laura, I've 33 years old and I am writing from Italy.
I'd like to exchange postcards about monuments, historical places or landscape from your country. I'm a huge fan of Harry Potter, my favourite colors are black, blue and purple and my favourite animals are wolf, owl, cat and lynx. I love discovering new things about other cultures, visiting museums, reading, travelling and listening to the music.
Please, feel free to write everything you want on postcard you've sending to me, I would be glad to read your thoughts :)
Please, stay healthy and safe!