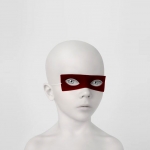 Postcards sent:
10
Postcards received:
13
Postcards in progress:
0
Stars received:
4.80
Country:
Italy
Languages:
Italian - English - German (A bit) - LIS (Italian Sign Language)
Member since:
17 May 2020
Last activity:
30 July 2020
Hi! I'm a Professor in some secondary schools in the northern part of Italy. I teach Catholic Religion at school.... no, I'm not a priest! :)

Any card is OK, dont' worry! :)
I love receiving postcards from all over the world and looking forward to getting a
card from you.

If you do not have a geography postcard then I'm also happy to get: Black and White, Food, National Costumes, Religious Buildings, RUSSIAN Propaganda....

Also an unwritten card inside a envelope is more than welcome.
I also adore AEROGRAMMES!