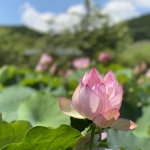 Postcards sent:
3
Postcards received:
3
Postcards in progress:
2
Stars received:
5.00
Country:
Japan
Languages:
English, 日本語, 廣東話口語(beginner),中文(beginner)
Member since:
06 August 2020
Last activity:
23 September 2020
Hi there!
I was born and raised in Tokyo but now I'm living in a rural, beautiful, inland area
with my husband and a cat named "Pompom". We have no kids. 
I love travelling, dance, movies, music, cooking, photography, cats, going to gym and so on.

請不要寄給我: 日本有關的、日本的風景或類似日本文化的卡片,無論它是日本或哪裡印刷的。(我喜歡收到與你的國家或地方有關的卡片。)、免費明信片, 廣告明信片, 手工製作的明信片, 自行印製的明信片。 謝謝您的支持!

My face will be full of smile if you can send me one of these I list below:

- Birthday and Christmas card in late Nov & Dec
- laughing people (photography hopefully but illustrations are ok, too)
- the Postcard House's "Icons of Countries" series
- World Travel Series (Nisan Design's)
- Wow-cards ("What do you know about.. " series and "world cuisine" series
- postallove "greetings from ...." series (unofficial cards are welcome, too!)
- very black "by night" cards
(... like this : https://www.postcrossing.com/postcards/DE-5909136 )
- any rock bands
- Mario Giacomelli
- Airports / Airlines
- Mini Cooper
- jewelries, gems
- Sagittarius (as my Zodiac sign is Sagittarius)
- Талисманы series from Russia
(I have Kurgan)
- Inge Löök, Jetoy's cat cards
- traditional/typical dishes, local foods from your country
- something very happy and colorful


Please don't worry if you don't have any of above,
just your "favourite card to send" would be fine for me, too.
And tell me why it's your favorite so we can share the feelings:)

But, Please NO POLITICALS, NO ENVELOPES, NO SHAPED / LARGE cards, and hopefully no handmades, no ad-cards/free cards (except airline's & mini)
for me, .. thanks!