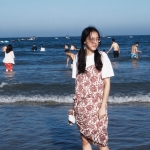 Postcards sent:
2
Postcards received:
1
Postcards in progress:
0
Stars received:
4.00
Country:
China
Languages:
Chinese, English
Member since:
30 July 2022
Last activity:
13 October 2022
Hi, you can call me QC! (This is my Chinese name's initials)

2022/6:Finished a job of TV program editor and director......
2022/8: Preparing for the graduate admissions tests......The summer is very hot, I even don't want to go out......

Most of the cards are welcomed. I'm looking forward to the unknown. And
★ Welcome the photo taken by yourself!!
★ these days I want some real pictures of food, if you have~~~

Please write random things about yourself or about the day or the season you write the card. Thank you!

Don't worry, I have tested and made sure that most of the cards could arrive my mailbox in 40~100 days.
Thank you for reading!