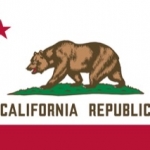 Postcards sent:
47
Postcards received:
53
Postcards in progress:
6
Stars received:
4.94
Country:
United States of America
Languages:
English
Member since:
18 August 2021
Last activity:
02 July 2022
Hi my name is Nicole . I live in Central California . I like all postcards but my favorite themes are : monster or creature .. aliens .. Krampus .. Superman .. wild animals , especially reptiles ,but I love all animals and insects .. paranormal themed .. funny postcards (clean humor)..weird or odd postcards... celebrities and musicians ... and anything from your city , state or country . I am also collecting Lou Paper US state postcards.

(Please no postcards with nudity or rude/mean humor )

Thank you for taking time out to send me a postcard ! Hope you have a great day!