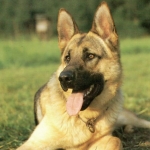 Postcards sent:
34
Postcards received:
30
Postcards in progress:
5
Stars received:
4.97
Country:
China
Languages:
Chinese,Cantonese,English,Japanese,Korean
Member since:
12 May 2021
Last activity:
16 November 2022
Hello!Everyone!
So glad to meet you here.I am a college lab teacher and I come from Guangzhou,China.
I love animals and plants.I love dogs so much!
I enjoy travelling,mainly travel inside my own country.

Wish you all the best!
I like learning new languages.It is very happy to have a chance to communicate with different people.