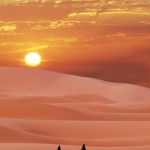 Postcards sent:
58
Postcards received:
65
Postcards in progress:
2
Stars received:
4.86
Country:
United States of America
Languages:
English
Member since:
01 September 2021
Last activity:
27 January 2023
Hello everyone the world is such a vast place to discover I am Delia living in Maryland USA but was born in Trinidad I enjoy stickers landscapes birds dinosaurs vikings unesco landmarks fun postcards maxi cards.
It's a delight to explore and exchange postcards with all.

My hobbies are : stamp coin collecting Archie and Looney Tunes comics reading suspense and adventure novels fountain pens/inks and postcrossing.
I would be extremely happy to get a card from Trinidad. All cards are welcome and appreciated

All my best.
Delia.