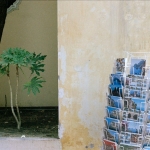 Postcards sent:
40
Postcards received:
44
Postcards in progress:
2
Stars received:
4.95
Country:
Italy
Languages:
Italian, English
Member since:
17 October 2019
Last activity:
20 January 2023
do you know Postcrossing?
https://www.postcrossing.com/

I'm the proud admin of the first italian FB community "Postcrossing in Italiano"!
If you come from Italy or if you speak Italian as well, join us!
( NO SWAP there please )
https://www.facebook.com/groups/558157514315105/

Follow us on Instagram too!
https://www.instagram.com/postcrossinginitaliano/?hl=it

Here is my received Postcrossing postcards collection:
https://www.instagram.com/postcrossing_jupie/

--

Ciao!

I live with my family in Bussolengo, Italy!
It is a nice country between Garda Lake and Verona - shakespearian "City of Love" and UNESCO site!
Here you can see how beautiful my city is:
https://www.youtube.com/watch?v=6DOJ4FLQcAU

I litterally grew up with postcards: they are my passion!
I'm glad to receive them from all over the world!

Since 2021, I'm the youngest italian philatelic writer and a proud member of USFI Unione Stampa Filatelica Italiana:
https://www.ilbacodaseta.org/il-caleidoscopio/
https://www.usfi.eu/area-elenco-soci/?usrid=157

What *I* would like to see on a postcard:

- your (home)town
- maps, places *YOU* like BUT from origin

Anyway please keep in mind that I adore surprises, so any full-written postcard from you will be very appreciated!

Talk me about your life, your dreams, your experiences, your hobbies and so on! Go beyond a simple "hello"!

I'm looking forward to hearing from you!

-

DO NOT SHOW THE BACK OF MY POSTCARDS ANYWHERE ON INTERNET, THANKS!