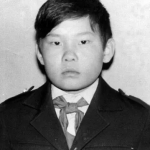 Postcards sent:
6
Postcards received:
4
Postcards in progress:
4
Stars received:
5.00
Country:
Russia
Languages:
Russian
Member since:
05 June 2022
Last activity:
03 October 2022
Hello!
My name is Bimba. I live in Russia, in Siberia. To the east of Lake Baikal is my homeland - the Republic of Buryatia. I'm buryat by nationality.
I used tobe a history teacher, but now I'm retired. My hobbies are collecting pencils and postcards with cars and other vehicles.