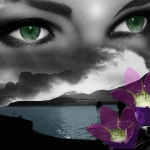 Postcards sent:
58
Postcards received:
61
Postcards in progress:
0
Stars received:
5.00
Country:
Russia
Languages:
Russian, English
Member since:
27 August 2019
Last activity:
27 November 2022
Hello!

I'm glad to welcome you!:-)
My name is Yulia. I live in Tosno, Russia. Tosno is a small beautiful town near St. Petersburg.

I look forward to the cards of any subject, but I will be glad to get a postcards from your subregion with:
- photos of country houses and villas;
- photos of a beautiful garden and landscape design;
- ancient palaces and manors;
- seascapes and beaches, islands and lakes;
- photos of Siberian husky and funny Pandas;
- everything about Greece: beautiful views, archaeological sites, the sea, people and more;
- everything about Ancient Egypt;
- beautiful views and places;
-or just something cute and lovely - bright flowers, delicious desserts, nice mushrooms and berries))).

I will be happy if you write me some interesting facts about your city or town, something about you, about your hobby.

Thank you for your card!:-)

P.S. I don't really like black and white postcards, handmade or AD-Cards...