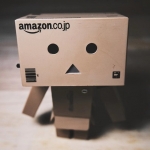 Postcards sent:
14
Postcards received:
9
Postcards in progress:
4
Stars received:
4.79
Country:
China
Languages:
Member since:
10 April 2021
Last activity:
12 November 2022
i like playing basketball,reading novels,watching amercian movies.
i live in a city near shanghai,but i am studying in northen china.
i like to go abroad,see and enjoy different culture ,places ,people.i'd like to have a pen friend and write letters to each other, talk about lives,country and tradition,share distinct ideas,opinions and beliefs
I LIKE YOU TO WRITE THE DATE,CITY,WEATHER AND TEMPERATURE ON THE POSTCARD.you can tell me your happiness or sadness or daily life.
BY the way,i like collecting BANKNOTES from different countries.IF possible i would like to receive banknote from your country(small amount).