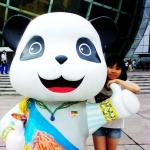 Postcards sent:
2
Postcards received:
0
Postcards in progress:
3
Stars received:
5.00
Country:
China
Languages:
Chinese
Member since:
25 April 2021
Last activity:
17 October 2021
Hello,

I'm LUCKY,

All kinds of postcards will be appreciated.

In especial: lotus, cigarette, women, beauty, cactus, succulent, lovely, foods,meat ……

And glad to get a postcard with several different stamps, and glad to get some surprise in the envelope from your country. e.g.:banknotes、lottery,,coins、seeds(flowers / Cactus / Vegetables / Fruits / Lithops...)and so on...

[PLEASE NOTE]
you can try to send me postcard by using my Chinese address. Writing, or printing it; Using only the English address will take much time than your imagination.

All the best !