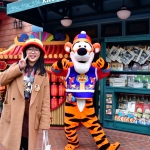 Postcards sent:
2
Postcards received:
2
Postcards in progress:
0
Stars received:
5.00
Country:
China
Languages:
Chinese/English/Japanese
Member since:
14 March 2022
Last activity:
15 November 2022
Hi! My name is Sunny.
I am an obstetrician studying in Harbin (China).
I love traveling, figure skating and cooking.
I was born in winter, so I like snow scene.

My hobbies: collecting of postcards, toys, pins/ cooking/ skating/ visiting museums.

♥ In winter I want to receive postcard with snow scene, Christmas cards, or birthday cards (my birthday Feb. 2nd)
♥ gotochi
♥ your local museum / architecture (especially church, or other landmarks)
♥ toys(like teddy bears/ piglet/ fluffy toys)
♥ drawings of lovely animals (especially sloth/piglet/killer whale etc.)
♥ sport/ Olympics ,especially figure skating (EXCEPT YUZURU HANYU pls)
♥ Winnie and Piglet (Disney)/ Studio Ghibli's production (expecially Spirited Away/千と千尋の神隠し)/ Toy Story(Pixar)/ Attack on Titan
♥ Inge Löök / Shinya Uchida(内田新哉)/ Seizo Watase(渡濑政造)

Pls DO NOT send:
× cards about politics/ photography
× terrified cards (like skull/ skeleton)
× cats/kittens (I was terrified by cats)
× cards about YUZURU HANYU


Please introduce your city or your own life to me if you want.