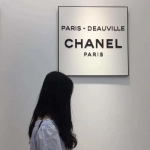 Postcards sent:
27
Postcards received:
19
Postcards in progress:
1
Stars received:
5.00
Country:
China
Languages:
Chinese English Deutsch
Member since:
06 August 2021
Last activity:
14 November 2022
I am 21 years old and living in Beijing from born. Studying communication in college. I love traveling so I wish view card, building card. You can write about your country, history or interesting things to me.Wish:blue cat, building,view, animals(I am afraid dog)ig:huihui2019817 e-mail:zhangwr_bj@126.com You can send me messages if you want to swap with me ~Also you can write your address,so I can send postcard for you.
If you can speak German, you can write German. I am studying German now.