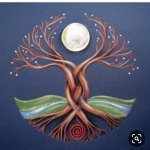 Postcards sent:
4
Postcards received:
4
Postcards in progress:
0
Stars received:
5.00
Country:
Russia
Languages:
Russian, English
Member since:
14 June 2020
Last activity:
27 October 2020
Hello! I'm glad that this site unites us and we have an opportunity to make somebody happy with beautiful poscards, stamps and kind friendly messages. I like to communicate with people of all ages. My hobbies are: cross-stitching, collecting minerals, old botanical books and books with fairytales, collecting stamps. I like nature. Together with my relatives and friends we go hiking, pick mushrooms and berries. I like Russian nature:forests, rivers, lakes.. I'm really fond of Kamchatka and Kurshskaya kosa. I like handmade things, old porcelain, teddybears..cosy and nice things. I am interested in traditions, myths, festivals and symbols. I will be very glad to get a postcard from you. I know it will be special, because you are special and unique.

If you don't have any ideas about the exact viewof the cards, these are some suggestions..

♥️Card-maximums with photos or pictures of your town, region, state or country.
♥️Some geographical symbols or mythical places of your town, region, state or country.
♥️Lighthouses of your region
♥️Old maps of your region
♥️Vintage photos of your region
♥️Night / Aurora views of your region
♥️Watercolor landscapes of your region
♥️Views with oceans, forests, seas, deserts, mountains, rivers.. etc. Nature of your country, region, town.

Don't forget to write your ID.