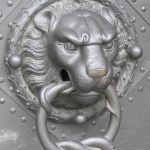 Postcards sent:
81
Postcards received:
87
Postcards in progress:
2
Stars received:
4.99
Country:
Germany
Languages:
German, English
Member since:
10 May 2019
Last activity:
20 January 2023
I´m collecting postcards from all over the world.
Member of Postcrossing.com with the same username.
And I´m collecting stamps. Member of 25stamps.club
Other hobbies are reading, photography, gardening.
My hometown is Dresden, the capital of Saxony in the east of Germany.
Age of 60+.