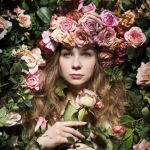 Postcards sent:
39
Postcards received:
44
Postcards in progress:
0
Stars received:
4.97
Country:
Russia
Languages:
Russian English French
Member since:
26 March 2021
Last activity:
13 November 2022
Hi, my name is Christina. I live in Russia, in the ancient city of Kostroma, on the banks of the Volga River. I really want to see the place where you live on the postcard, and write a little about yourself and your country or city. I will be glad to everyone!