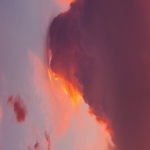 Postcards sent:
38
Postcards received:
32
Postcards in progress:
5
Stars received:
4.95
Country:
United States of America
Languages:
English
Member since:
18 June 2022
Last activity:
27 September 2022

Dinkysparkle is a club supporter
I love maps or single view cards of your location. Beautiful Waterviews, mountains, and natural landscapes captivate me!

Please send me something you would love to receive as well.

Recently like blue cat postcards!

Please tell me what you like to collect or admire. I would love to get to know you.

Positive emotions and good tidings to you.