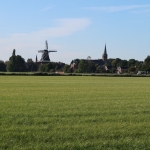 Postcards sent:
17
Postcards received:
12
Postcards in progress:
13
Stars received:
5.00
Country:
Netherlands
Languages:
English, Dutch, German.
Member since:
27 September 2022
Last activity:
30 November 2022

UutGrunn is a club supporter
Hello,
My name is Cindy and I live in the north of the Netherlands in the province of Groningen.
all cards are welcome.
It's great to see the area you live in.