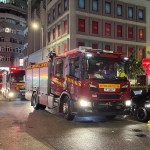 Postcards sent:
16
Postcards received:
19
Postcards in progress:
0
Stars received:
5.00
Country:
Hong Kong
Languages:
English, Cantonese, Mandarin, Korean
Member since:
20 June 2022
Last activity:
22 January 2023
Hello, I am Henry from Hong Kong.
I am a 25 years old boy who loves different cultures.

I'm happy that the website chosen my profile for you to contact me.
I am looking forward to your lovely postcard to make me and my mailbox full of happiness.

I like all kinds of postcards which are from origin sending country. But prefer illustrated one. Below are some of my favorites:
-Museum cards form your city/ country
-Fire Dept. / Police Dept.
-Illustrated Maps/ Traditional Costumes
-City/ State logo / Coat of arms
-Vintage posters
-Illustrated card of your city/ country




I want to know about your country and I want to know your languages!
Please write some words with your languages, I will google translate it. And please write the date on the postcard, big thanks!

Written and stamped please.


Thank you.