Profile LivingN1BrokenWorld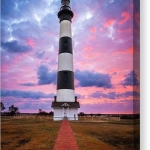 Postcards sent:
26
Postcards received:
31
Postcards in progress:
0
Stars received:
4.96
Country:
United States of America
Languages:
English
Member since:
16 August 2021
Last activity:
04 March 2022
Hi. I live in the state of West Virginia in the USA. I would enjoy postcards that show landscapes from where you live. I'm also very fond of lighthouses if you live near one. Also a postcard with some facts about where you live would also be nice.
Last 10 exchanges received