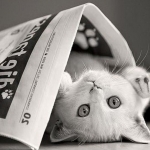 Postcards sent:
46
Postcards received:
51
Postcards in progress:
0
Stars received:
4.93
Country:
Belgium
Languages:
French - English (basic) - Italian (basic)
Member since:
22 June 2021
Last activity:
28 July 2022
Hello,
My name's Pina and i live in Belium in the province of Hainaut in Carnières.
I live with my cat.
I am a member on postcrossing (nickname: pina71) and a member on youvegotmail.club.
My passions are correspondence and crochet. I also like reading, writing, cooking, animals, mail art, tea, coffee, listening to music, perfume samples.

I collect postcards with:
- City or country view
- Sea, river, beach, lake, waterfall
- Trees and forest in your region or country
- Wild animals (i don't like spider, snake and crocodile)
- Cute cats and dogs
- House (inside and outside)

Thank you for your postcard.