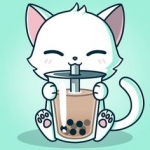 Postcards sent:
4
Postcards received:
4
Postcards in progress:
2
Stars received:
5.00
Country:
Japan
Languages:
Japanese,English
Member since:
06 June 2022
Last activity:
29 August 2022
Hello! My name is Ako. I live in Hokkaido Japan.

I wanted to know about various things in the world and started PostCrossing!! My hobbies are traveling, cooking, writing Postcard!!

❤️Favorite
- Lali Riddle
- FOTW
- Greeting from ~ series
- World travel
- Blue cats
- children's book illustrations of your country
- Loupaper
- Lantern Press
- U.S State map
- recipe,sweets
- cats,dog
- map of your country
- Animation or character of your country
- view of your country or city ( I like pictures)
- Castle card in your country
- Flowers
- Food package

I'd like to take a postcard and send it and travel around the world. This makes me really happy.