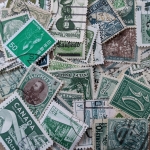 Postcards sent:
11
Postcards received:
8
Postcards in progress:
0
Stars received:
5.00
Country:
United States of America
Languages:
English
Member since:
20 April 2021
Last activity:
04 August 2022
Hey there! I'm a 29 year old collector from South Louisiana, USA.
I'm happy to receive any postcard from you. Not super interested in maps or buildings.
Some themes I like:
nature
funny
inspirational
colorful
fine art
cute
space/science
waterfalls
lighthouses and boats
fish/mermaids
nautical
pink & yellow

I'm excited and happy to receive any postcard from you! I love when someone leaves a message about themselves or their day, but don't feel pressured to write a message!
Happy Mailing!